Grow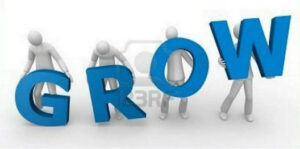 "Fredericksburg Presbyterian Church is dedicated to seeking those in need and welcoming them into our family, making disciples by living our lives together, and reinvigorating our community by centering lives on Jesus." We are a down to earth, family-like congregation who enjoys each other's company. We fellowship together, we have fun together and, most importantly, we mature in our faith together! We believe large group worship and small group fellowship are vital to building deep relationships and deeper faith.
Sunday morning large group worship is the primary expression of who we are as a people. In worship, we experience the presence of the Living God. We are comforted by His peace and challenged by His call. At times, our communion with the Creator is so profound that it defies adequate explanation. At other times, our camaraderie with Christ and our fellow Christians is so sweet that we can do nothing but smile and laugh. Our worship style is traditional, but casual, and our worship service is a place where people from all walks of life can come without fear of judgment to be "at home" in the presence of the Lord.
In the fellowship and study of small groups we learn from each other and God's Word in ways that enable us to live God's will. We share more than handshakes and hugs. We share our lives with one another. We trust one another with our greatest joys and sorrows. And, we provide mutual support, encouragement and accountability in times of physical, emotional, relational and spiritual need.